As the social revolution moves into the business world, protecting your data is more important than ever. This was a key takeaway for attendees of the recent "Dreamforce to You" event in Seattle, WA, hosted by Salesforce.
Similar, yet smaller in scale to the Dreamforce conference held annually in San Francisco, this event brought together sales and marketing professionals who use Salesforce.com (a cloud-based Customer Relationship Manager) to see what is new with the CRM, how it can help you do your job better, as well as allow attendees to network with peers. Additionally, Peter Coffee, an IT visionary who acts as the VP and Head of Platform Research at Salesforce.com, delivered an inspirational keynote titled "Toward the Social Enterprise: Trust; Vision; Revolution".
The focus of both Dreamforce and "Dreamforce to You" is that by and large business is embracing the social revolution. Whether you are Bank of America and helping your customers find the nearest ATM or are collaborating with co-workers internally using social tools, businesses are migrating to the social world. During the keynote, Peter Coffee presented a slide titled "Social is a model, not an app." By being social, businesses are able to work more efficiently and reach more customers in ways that were never thought possible. "Salesforce is not just using social tools but instead is driven and formed by the social network."
As Peter Coffee continued to discuss cloud computing, the future of IT platforms, and how businesses are "going social", he conveyed a key concept – companies need to protect their sensitive information.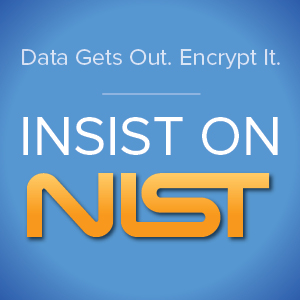 We couldn't agree more. As a security company, this is something we have been saying since the beginning. We have offered NIST-validated AES encryption for all the major enterprise platforms for over ten years, been securing managed file transfers with PGP encryption, and recently stepped up our game with a FIPS 140-2 compliant encryption key management HSM. Simply put, we are helping organizations protect their sensitive information and meet compliance regulations with certified encryption solutions.
Occasionally we hear "I don't need encryption, nothing can get inside my network" (De-Perimeterization concept). The truth is, no matter how many of the latest and greatest network security devices you implement, there is still nothing as fail-safe as properly encrypting your data. As keynote speaker Peter Coffee would say about investing in the wrong technology, "doing it better is still doing the wrong thing."
For more information on data privacy, download our podcast Data Privacy for the Non-Technical Person. Patrick Townsend, our Founder & CTO, discusses what PII (personally identifiable information) is, what the most effective methods for protecting PII, as well as the first steps your company should take towards establishing a data privacy strategy.