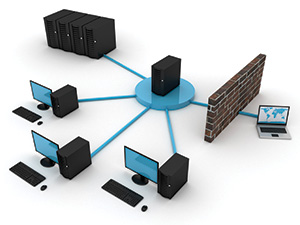 I just listened to a discussion of database security hosted by Oracle that was very well done. At one point the discussion turned to current threats and how the Enterprise has lost the ability to use perimeter protection for sensitive data. This has been a topic of much discussion in the security area for the last few months. Perimeter protection is based on the use of Firewall and similar technologies to keep the bad guys out, but this approach is failing with the advance of more sophisticated attacks, the use of social media by large organizations, the advance of mobile technologies, insider threats, and the migration of applications to cloud platforms. The trend is called "de-perimeterization" and represents a bit of a challenge to organizations that need to protect sensitive data.
Vipin Samir and Nishant Kaushik did a great job of describing the how the process of de-perimeterization has forced companies to fall back on user access controls to protect data. But user access controls are notoriously weak. Weak passwords and sophisticated password cracking routines make it almost impossible to properly secure a database. So what is a security administrator to do?
Here are the suggestions from the panel that are a part of a defense-in-depth strategy:
Use Encryption to Protect Data:
Companies should use encryption at the database level or column level to protect data. This will secure data at rest on backup tapes and on disk in the event a drive is replaced. Encryption is an important part of the data protection strategy, but it needs to be combined with other techniques.
Use Good Key Management:
Protecting encryption keys is the most important part of the encryption strategy. Good key management techniques are needed, and the keys must be separated from the data they protect. Without this separation from protected data it is impossible to implement separation of duties and dual control – important parts of the key management strategy. See our
Alliance Key Manager
solution for more information about securing encryption keys.
Separation of Duties:
Because the threat from insiders is rising, it is important that the management of encryption keys be separate from the management of databases. Database administrators responsible for our relational databases should not have access to encryption key management, and security administrators should not manage databases. This is a core principal in data security regulations such as PCI DSS, but is often overlooked.
Context Sensitive Controls and Monitoring:
The last important step is to be sure that data access controls are sensitive to the data and its context. Bill in shipping has access to the order database, but should he really be decrypting the credit card number? Does your encryption solution detect and block this type of event? How will you monitor this security event? Or, Sally is authorized to view HR data from the accounting application, but should she really be using FTP to transfer this data? Normal encryption functions would not provide adequate protection from these types of data access. Context sensitive controls are needed to augment encryption.
When we started planning for automatic encryption in our
Alliance AES/400
product two years ago, we took care to implement context sensitive controls right in the decryption APIs. That is now available in V7R1 of the IBM i operating system. We avoided the error of basing these controls on user account authorities and native OS security. Just because the operating system says you have read access rights to a database table, doesn't mean you should be decrypting the social security number or using FTP to transfer the file. I'm happy with our implementation that is based on explicit authorization by a security administrator, and application white lists.
You can get more information and request an evaluation version of our
Alliance AES/400 solution here
.
You can find the Oracle presentation
here
. Look for "How secure is your Enterprise Application Data?"
Patrick