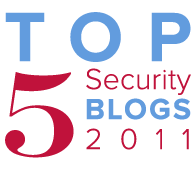 At Townsend, we have a lot of conversations with customers and prospects about data privacy, compliance requirements and best practices for IT security in general. We have written numerous articles on these topics and posted them on our blog. As the end of 2011 quickly approaches, we thought it would be worthwhile to list out our most read articles of the year.

Listed below are the top five read articles from the past year:
We aren't surprised that the articles on these topics; encryption, key management and PCI compliance are some of the most read on the blog. We spend the majority of our days talking to people about these topics and helping them solve challenges around data privacy and compliance. In fact, many of the conversations we have lead to new products and product enhancements.

In 2012, we encourage you to talk to us about what you need and what you are doing at your company to protect sensitive data. Subscribe to our blog, like us on Facebook, follow us on Twitter or join us on LinkedIn.

We hope you find the articles listed useful and that it inspires you to think of topics you would like us to write on for 2012. Thank you for your readership in 2011!
We are already preparing and looking forward to sharing more about data privacy in 2012.
Happy Holidays!!