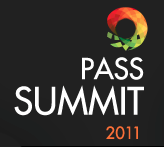 In just one more day, we'll experience another first at Townsend Security, we will be exhibiting for the first time at the PASS Summit. The Professional Association for SQL Server (PASS) Summit is the largest conference of the year for SQL Server professionals. Earlier this year we joined the Microsoft Partner Program and earned a competency in Business Intelligence, we visited the Worldwide Partner Conference and just a couple of months ago we launched our new HSM for SQL Server. I guess you could say exhibiting at the PASS Summit is the next logical next step for us.

While at the conference we look forward to getting to know this market personally by meeting several new SQL Server customers and business partners. Attendees will be among the first to see our newly announced encryption key management hardware security module (HSM), Alliance Key Manager for SQL Server, which simplifies how organizations can meet compliance requirements and removes cost as a barrier for a professional key encryption key management solution. We will get to discuss some of the key features of the product:
Seamless integration with SQL Server 2008
Uses Microsoft's Extensible Key Management (EKM) interface to support Transparent Data Encryption (TDE) on SQL Server 2008.
Automation of all key management tasks including rotation, retrieval, and generation in a central location.
Priced to meet the budget needs of every enterprise. An entry level, 2-server bundle (primary and failover) is available for under $12,000 list.
We look forward to meeting SQL Server users, enthusiasts and developers at the PASS Summit -- If you are going to be there, be sure to stop by our booth #335. It will be great to meet you!

If you aren't able to make it to the conference and would like to learn more about encryption key management on Microsoft SQL Server, view our webinar "Encryption Key Management with Microsoft SQL Server." We think this webinar is informative and shows just how easy it is to implement encryption key management on your SQL server.