With simplified usage-based licensing with no upfront fees, no annual minimums, and built-in support, VMware Cloud Providers and MSPs can offer customers better security with encryption and key management at a lower cost.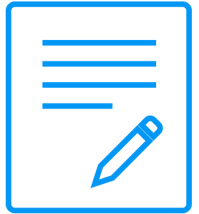 Townsend Security today announced new flexible licensing of Alliance Key Manager, their FIPS 140-2 compliant encryption key management server (KMS) to VMware Cloud Providers and MSPs. The new program allows these businesses to offer better security with encryption and VMware-certified key management at a lower cost, while maintaining their current pay-per-use and pay-as-you-go business model.
VMware Cloud Providers and MSPs need to help their customers achieve encryption of VMs and vSAN storage to meet compliance requirements and new regulations like GDPR and CCPA. However, typical commercial KMS solutions are expensive, hard to maintain, and have complex licensing requirements. Legacy KMS systems create a business problem for VMware partners who are trying to grow their business, compete with large Cloud Service Providers (CSPs), and don't match the VMware partner's business model. Townsend Security has addressed all of these obstacles with their new program for VMware Cloud Providers and MSPs.
The new program offered by Townsend Security allows VMware Cloud Providers and MSPs the ability to encrypt VMs and vSAN with FIPS 140-2 and KMIP compliant Alliance Key Manager. The solution is easy to install, configure, and deploy. Once deployed it requires no routine maintenance and partners have total flexibility in how and where they deploy the KMS system to help their customers. Crucially, the new Townsend Security program will match the VMware Cloud Provider's business model eliminating KMS licensing headaches, unmanageable reporting requirements, and unreliable KMS high availability implementations.
"Many VMware Cloud Providers and MSPs provide usage-based deployments for their end customers. Alliance Key Manager fits seamlessly into their business strategy to match the way they do business," said Patrick Townsend, Founder & CEO of Townsend Security. "With Alliance Key Manager, you will never have up-front fees, annual minimums, complex software maintenance contracts, or restrictions on how you do business. Our partners are empowered to grow their business without concerns about how to allocate KMS costs. Predictable SaaS usage-based pricing makes it easy to sell, implement, and support end customers and their security needs - and an additional benefit is the incremental revenue and positive impact on margins."
Once enrolled in Townsend Security's new VMware Cloud Provider and MSP program, the company will assign training and support resources to help partners get started. There is no charge for training and Townsend Security's technical support team is available for 24/7 business interruption support.
Visit www.townsendsecurity.com/msp to learn more about Townsend Security's new VMware Cloud Provider and MSP partner program.