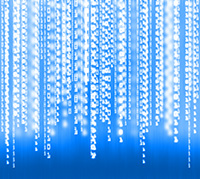 Cyber hackers have repeatedly victimized US businesses, resulting in a widespread movement to increase cyber security in many US organizations. Due to this influx of security, hackers have recently turned to European companies in an effort to attack weaker targets. The most recent target, Gamigo—a German gaming company—was breached resulting in the loss of over eight million user names passwords. The breach was first reported by data breach watchdog service PwnedList.com, which has been vigilant in informing the public of particular breaches. Due to the great number of accounts hacked, some are referring to this particular breach as a world record. PwnedList's founder Steve Thomas remarked, "It's the largest data breach I've ever actually seen."

Gamigo is currently going through the motions of damage control by offering reassurance to its customers. In fact, Gamigo automatically reset its users passwords immediately after the hack was discovered. However, the real danger to Gamigo's clientele lies in the fact that so many people use a single password for many different websites. The password a person used on Gamigo could be the same password they use for their email or bank account. Even more concerning is that this sort of password breach (e.g. LinkedIn) has revealed that many people use extremely weak passwords such as "password" and "123456".

Another blow is that Gamigo may ultimately lose is its clients and its client's trust. Should Gamigo sustain any financial penalties from European security standards organizations, the losses it could experience may not be easily absorbed.

The recent data breaches of LinkedIn, eHarmony, and Last.FM may not have been well publicized overseas, but the Gamigo breach should put all European companies on full alert. Organizations asking for user names and passwords should always use the most up-to-date hashing technology and require stronger passwords. It is also not enough for a company to require strong passwords if their users' personal information is stored on a database. If sensitive information is being stored on hardware, AES standard encryption and key management must be implemented. To learn how to protect your sensitive stored data, read our blog on how to protect databases that contain email addresses and passwords.

Download our podcast "How LinkedIn Could Have Avoided a Breach" to hear even more about Patrick's take on the LinkedIn data breach and ways you can keep this from happening to your organization.