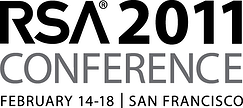 As day three of the RSA Conference 2011 begins, it marks the half-way point through the largest data security tradeshow that the industry has to offer. Walking into the show you would be hard pressed to tell whether you walked into a security show or a grown up play-yard. Look to left you see sumo wrestlers, looking ahead there are unicycles weaving the crowd, and to the right are pirates handing out candy. And to top it all off, each night ends with beer, wine, and appetizers for all attendees. Who wouldn't want to attend the RSA Conference 2011??!!
As you look past all the gimmicks, the technology is still really what matters.
A noticeable change over the past two years is the increased awareness of FIPS-140 certification for key managers.
We believe this is largely driven by compliance auditors whose demands have evolved from "you must encrypt" to "you can't store your keys with your data" to "you need to use a key manager" and are now converging on "you need a FIPS-140 certified key manager."
As the auditing community matures we expect the requirements for formal government certifications to move from occasional to manditory.
In the past we usually only heard these concerns from sophisticated security architects with very large companies. Now we are seeing this awareness beginning to move through the SMB marketplace.
Prospective partners, future clients and current customers recognize that Townsend Security has done encryption and key management the way that it needs to be done – and proven by NIST and FIPS certifications. If your encryption offering hasn't been reviewed and certified by NIST, you have no assurance that you aren't implementing a less than secure product. "I wouldn't consider an encryption solution that isn't certified by NIST" is a common statement by attendees at our booth.
Would you like to see first hand how certified encryption and key management will work at your organization? Click on the links to request evaluation versions of AES encryption and Key Manager. One of our security specialists will be in contact with you to make sure you are up and running and answer any questions that you might have.
Or, if you just would like to learn more about encryption and key management, visit the resources section of our web site.
And if you read this while you are still at the RSA Conference 2011, stop by our booth and pick up a little somethin' special that we have been saving you.