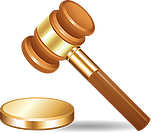 In today's environment, most organizations fall under multiple compliance regulations. If you are taking credit cards, you need to meet PCI data security standards. If you are in the health care industry, you have HIPAA and HITECH to work on. If you are in the banking industry or any financial segment, you have the Graham Leech Bliley Act (GLBA) and FFIEC requirements to meet. All of us have to deal with state and federal privacy regulations about protecting data.
A secure Managed File Transfer solution with NIST validated PGP encryption can help meet compliance regulations for securing data in motion.
Compliance regulations come full bore on all of us - whether you are in the business, Federal, or non-profit world. PCI DSS and a number of other regulations require encryption of data in motion. Townsend Security has partnered with Symantec to offer the only commercial and fully supported version of PGP encryption on the IBM i (AS/400).
Maintaining proper audit trails is also a very clearly defined requirement of compliance regulations. I think as we see compliance regulations evolve, making sure that your Managed File Transfer solution is based on well accepted standards is very important. For example, the commercial version of PGP encryption that we offer has been through multiple certifications with the National Institute of Standards and Technology (NIST). We have seen fines given to companies using non-standard implementations, so having those certifications and having the confidence that you're using a solution that provably meets industry standard is really important.
Compliance regulations are still evolving and we continue to see new regulations being brought forward. For example there is a new federal data privacy regulation coming through Congress. There is also a clear evolution of compliance regulations requiring solutions to meet defined industry standards (such as NIST). I know our certifications give our customers confidence that they are meeting compliance regulations and that they are using the right kind of encryption.
Townsend Security's FTP Manager has been helping IBM i (AS/400) users meet compliance regulations by securing and automating their data in motion to trading partners, customers, employees, and internal systems. Download our podcast "Secure Managed File Transfer on the IBM i – An Introduction" for more information on how we can help your organization save time and money by securely automating your file transfers.