[White Paper] MySQL and VMware
Encryption and Key Management for Developers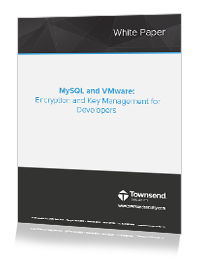 Whether you develop on Linux or Windows, you can achieve a compliant implementation of encryption with the MySQL database and variations of MySQL like MariaDB. This white paper looks at some key decisions you will need to make about the encryption approach, and how Townsend Security can help you get encryption right.
This white paper discusses:
Using the MySQL built-in encryption primitives
Encryption at the application layer
Encryption key management
VMware deployment considerations
Download this White Paper now to learn more about encryption and key management in MySQL databases.