reduce hardware costs, lower operational costs, minimize the IT footprint, - See more at: http://townsendsecurity.com/products/virtualized-encryption-key-management#sthash.GGZ6jurE.dpuf
reduce hardware costs, lower operational costs, minimize the IT footprint, - See more at: http://townsendsecurity.com/products/virtualized-encryption-key-management#sthash.GGZ6jurE.dpuf
reduce hardware costs, lower operational costs, minimize the IT footprint, - See more at: http://townsendsecurity.com/products/virtualized-encryption-key-management#sthash.GGZ6jurE.dpuf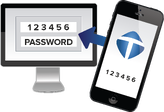 Usernames and passwords are no longer good enough. To protect your sensitive data on your IBM i, you need another layer of security.
Two Factor Authentication (2FA), sometimes known as Multi-Factor Authentication, is helping organizations improve the security of their core business applications and meet compliance requirements. Introduced in PCI DSS 3.2, IBM i admins are now being required to expand their usage of Two Factor Authentication (2FA) to all administrators within a Cardholder Data Environment (CDE), not just remote access.

With Alliance Two Factor Authentication, organizations can use Authy Time-based One Time Passwords (TOTP), SMS text, or voice validation, rather than a security token, to easily enhance their security in a cost-effective way.
View this webinar to learn more about:
Why the IBM i is not as secure as you think
How to improve security with Two Factor Authentication
The different existing methods of Two Factor Authentication with their pros and cons
How to meet security best practices and compliance regulations such as PCI DSS, etc.