Protect PHI & Manage Risk - HIPAA/HITECH Compliance
Would Your Organization Survive a Data Breach?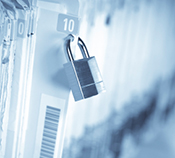 The frequency of data breaches in healthcare have increased 32% in the past year and cost an estimated $6.5 billion annually. Fortunately, if you are protecting your Personal Health Information (PHI) with proper encryption and key management, you are exempt from a breach notification.
The question is, are you meeting HIPAA/HITECH standards?
Join Patrick Townsend, Founder & CEO, for a 30-minute webcast and learn more about HIPAA/HITECH and what your company can do to avoid a data breach. Topics discussed will include:
Managing your risk of a data breach
Achieving breach notification safe harbor status
Encryption and key management best practices
Additionally, Patrick discusses how Townsend Security has worked with partners across the globe to integrate encryption and key management in their technologies.
Share this webinar with colleagues