Delivering Secure VMware Hosting with Encryption & Key Management
Join Patrick Townsend, Founder and CEO of Townsend Security, as he talks about VMware architecture, VMware security, delivering compelling hosting & services, and compliance, standards, and encryption.
For More Information:
Learn More and Become a Partner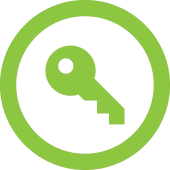 VMware hosting providers and MSPs need to help their customers achieve encryption of VMs and vSAN storage to meet compliance requirements and new regulations like GDPR and CCPA. But typical commercial KMS solutions are expensive, hard to maintain, and have complex licensing requirements. They create a headache for VMware partners who are trying to grow their business, compete with large Cloud Service Providers (you know who they are), and don't match the VMware partner's business model.

Those days are over. With Townsend Security's VMware hosting provider and MSP partner program you can do business your way and we will match your business model every step of the way.