Podcast: Protect PHI & Manage Risk - HIPAA Compliance
Would Your Organization Survive a Data Breach?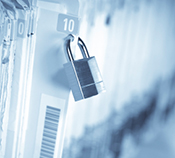 The frequency of data breaches in healthcare have increased 32% in the past year and cost an estimated $6.5 billion annually. Fortunately, if you are protecting your Personal Health Information (PHI) with proper encryption and key management, you are exempt from a breach notification.
In this podcast, Patrick Townsend, Founder & CEO, discusses:
- Achieving Safe Harbor status in the event of a breach- What is considered a data breach- Top data breaches of 2011
Additionally, learn what to be aware of when selecting an encryption or key management solution. Choosing the wrong solution can still make you liable for a breach.
Share this Podcast with colleagues