Encryption & Key Management Done Your Way
Options Flexible for Your Business Model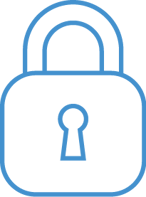 VMware hosting providers and MSPs need to help their customers achieve encryption of VMs and vSAN storage to meet compliance requirements and new regulations like GDPR and CCPA. But typical commercial KMS solutions are expensive, hard to maintain, and have complex licensing requirements. They create a headache for VMware partners who are trying to grow their business, compete with large Cloud Service Providers (you know who they are), and don't match the VMware partner's business model.
Those days are over. With Townsend Security's VMware hosting provider and MSP partner program you can do business your way and we will match your business model every step of the way. Pay for just what you use? Yes. Monthly billing? Yes. Predictable and scalable pricing? Yes. Automatic reporting? Yes. No initiation fees? Right.
We will lean in and help you grow. We will be the KMS partner you want to have.
Encrypt VMs and vSAN
Our Alliance Key Manager solution is certified by VMware for every version of vSphere and vSAN that support encryption. It is easy to install, configure and deploy. Once deployed it will require no routine maintenance. You have total flexibility in how and where you deploy the KMS system to help your customers.
Do your customers want dedicated key managers in your infrastructure? No problem. You deploy key management for your customer, you manage the key servers, and we back you with 24/7 support.
In addition to certification by VMware, Alliance Key Manager is PCI-DSS compliant with an attestation from a QSA auditor. Alliance Key Manager is FIPS 140-2 compliant and provides NIST certified encryption services. And, of course, it is KMIP compliant to work with VMware. It will check the security boxes you need to provide the confidence your customers need.
How about reliability? Alliance Key Manager has real-time failover built directly into its DNA. You can deploy a production key manager and one or more high availability failover key servers. VMware will automatically failover to a secondary key server as needed. And Alliance Key Manager will automatically mirror encryption keys from the production to the HA key servers. You can give your customers the peace of mind they want through a resilient and proven HA strategy.
Deploy vTPM
Some VMware users want to deploy Trusted Platform Module (TPM) support for operating system encryption services. VMware supports this through special VMware virtual TPM (vTPM) drivers. vTPM is implemented through the vSphere KMS Cluster configuration which is the same method used for encryption of VMs and vSAN. Alliance Key Manager provides the KMS support you need for vTPM.

Disaster Recovery as a Service (DRaaS)
You may be exclusively providing disaster recovery as a service for VMware customers, or this may be a part of your suite of VMware services. You can deploy Alliance Key Manager to provide key management services for your DRaaS offerings. And you can provide Alliance Key Manager on an MSP basis for your customer's on-premise deployments.

Townsend Security makes securing DRaaS deployments fast, affordable and easy.

Usage-based Deployment and Billing
Many VMware hosting providers and MSPs provide usage-based deployments for their end customers. They might charge based on the number of VMs under management, or the amount of main server memory, or the amount of storage. Alliance Key Manager will fit seamlessly into your business strategy to match the way you do business. No need to jump through hoops or shoe-horn a KMS into your environment. If you bill on a monthly usage basis, that is how we will work with you. Talk to us about how you do business. We'll make your day.

Here at Townsend Security we will lean in to make security seamless. We will make that KMS headache go away.

Pay As You Grow
Many KMS solutions bill on a per server basis with complex licensing fees, annual minimums, and complex maintenance contracts. With Alliance Key Manager from Townsend Security you will never have up-front fees, complex software maintenance contracts, or annoying restrictions on how you do business. We provide predictable, usage-based pricing that will help you grow your business with our support built right in.
We Will Train You, Support You, Help You Grow
When you become our partner we will assign training and technical resources to help you get started. You will be amazed at how easy it is. There is no charge for training, and our technical support team will be behind you for 24/7 business interruption support.

All of our partners qualify for Not For Resale (NFR) licenses for their internal labs. You can use NFS key manager licenses to perform evaluations, proof-of-concept projects, demos, educational sessions, and other non-production tasks. NFR licenses are renewed annually and are provided at no charge.

Reseller Program for On-Premise Customers
Many VMware hosting providers and MSPs often provide managed services for on-premise deployments of VMware. If you have an end customer with KMS needs for on-premise VMware infrastructure, you are enabled to sell our solution. Our Alliance Key Manager solution is the most affordable solution on the market, and you can leverage your MSP skills to satisfy a customer need.

KMS Competitive Replacement Program
If you or your customer have a competitive KMS solution talk to us about our competitive replacement program. We can often save substantial budget dollars through a competitive replacement. We will work with you to win new business!