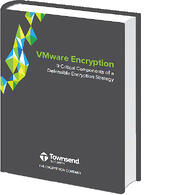 Businesses processing sensitive data for EU citizens and running business critical applications in VMware should protect these assets using encryption to meet GDPR. However, weak or poorly implemented encryption solutions in VMware could lead to data breaches or compliance failures.
This eBook outlines nine critical components of a defense-in-depth encryption strategy that will protect the sensitive data of GDPR Data Subjects in VMware. Download this eBook to learn these important components and more:
Building a VMware security roadmap
Encrypting data in VMware
vSphere and vSAN encryption
Access to encryption applications, libraries & SDKs
High availability & business continuity
What does GDPR say about encryption?
And much more...