Now it's time to take the next step and improve your IBM i security.
Take a victory lap, you deserve it!
You deployed one of the best security applications to help protect your IBM i data - IBM Security QRadar. As a Gartner Magic Quadrant leader in SIEM the QRadar solution is proving a valuable part of your company's' security strategy. IBM QRadar is easy to deploy, easy to use, easy to manage, and automatically learns about your environment to get better over time. Actively monitoring your network, applications and systems is one of the Top 10 security controls, and QRadar is one of the leading SIEM solutions. You deserve that victory lap!
After you take that victory lap and catch your breath, it is time to take the next step.
The NEXT STEP ??? I thought I was DONE !!!
Not quite. Like all SIEM solutions IBM QRadar works best when it gets information in real-time. When QRadar can see an authority failure, a rogue SQL statement, a change to a system value, or any other critical security event in real time it can correlate that event with all of the others from across your Enterprise. It can evaluate its likely impact and compare it with other events to understand the severity of the event. Real-time monitoring is crucial for good security.
The default Device Support Module (DSM) provided by IBM QRadar provides for a periodic, batch view of basic IBM i security events. Because it is a batch process most IBM i users only collect security events once or twice a day. There is no real-time collection available and your QRadar implementation is not functioning as well as you might like.
Fortunately, it is really easy to fix this. Alliance LogAgent for IBM QRadar from Townsend Security helps you take the next step by providing that real-time monitoring for your IBM i server. Running in the background, Alliance LogAgent collects security events, converts them to IBM QRadar format, and transmits them to QRadar as they happen. Attempted hacks to your IBM i server are captured when they happen, not hours later. And QRadar sees them immediately. You get better security within a few minutes of installing Alliance LogAgent for IBM QRadar.
In addition to real-time monitoring, you also get these critical security functions that are not included in the default QRadar DSM for the IBM i:
File Integrity Monitoring (FIM) for any DB2 database file on your system. You can monitor access to sensitive data on a field level.
System history file (QHST) monitoring for critical messages and interactive logon and logoff activity.
User data queue monitoring so that you can write your own security events from your RPG and CL applications.
Exit Point monitoring so that you can monitor and record the host server activity and send the information to QRadar.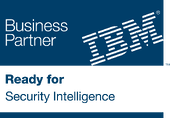 Active monitoring with IBM Security QRadar is one of the most important things you can do. Deploying Townsend Security's Alliance LogAgent for IBM QRadar will make you more secure by making QRadar better. It's affordable and easy to deploy. You can download a fully functional evaluation and see for yourself. Alliance LogAgent for IBM QRadar is certified by IBM and supported by the QRadar DSM.
That next step is not a big one, but it has big benefits.
Patrick