With apologies to David Letterman, the category today is: Signs Your Encryption Strategy May Have a Problem. Here they are, your Top 10!
Number 10:
Your decryption fails when you can't remember where you placed the Annie Oakley decoder ring.

Number 9:
The photos of you in your unicorn costume at Comic-Con, yes, THOSE PHOTOS, are being posted on twitter by anonymous.

Number 8:
Managing encryption keys involves sticky notes on your desk and computer.

Number 7:
When you tell your CEO that the company has poor key management, and he fires you for being disrespectful.

Number 6:
Your encryption strategy is the ransomware that the CEO accidentally downloaded.

Number 5:
When you find out that Pig Latin is not a viable encryption strategy.

Number 4:
Your System Administrator installs new software from a compact disc that has "Totally Legit" written on it in sharpie.

Number 3:
Your passcode is 1234.

Number 2:
Your server password list is projected on a big screen as an example during a presentation at the RSA security conference.

And LAST but not LEAST - Number 1:
This is what your encryption key manager looks like: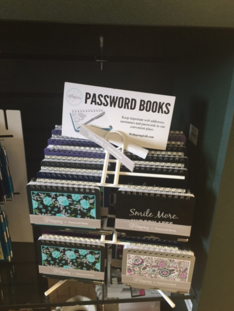 And those are the Top 10 signs your encryption strategy may have a problem !!!