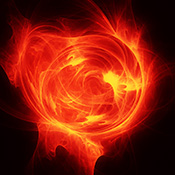 Danger looms large in Iran, as the flame virus has been unleashed. Experts say that this is far worse than Stuxnet, and that the world could be on the brink of a new kind of warfare. The emergence of cyber-weaponry over the last few years has alarmed the world with its capabilities and uncertainty. It definitely seems like this is the wave of the future in terms of international conflict and the training in espionage. Just 50 years ago, spies were being trained to tap phones and take incriminating photos. Now that computers virtually run the whole world, the focus, of course, is to invade private hard drives to intercept secure information or to make it inaccessible to the party that controls it.
According to a Kaspersky Lab, a security firm headquartered in Moscow, the Flame virus is capable of recording conversations and accessing microphones built into the computer it has infiltrated. It also can retain screenshots and record keystrokes. Just about any activity one does on the computer can be recited to those who let the flame virus loose in a play-by-play manner.
At the moment, it appears that computers outside the Middle East are safe, as it seems to be localized within the realm, particularly in Iran. But one of the reasons it can be so devastating is just how easy it is to intercept information that is password protected. Passwords hidden by asterisks are completely susceptible to being read by the Flame virus, and even if the computer is off, a nearby Bluetooth device can easily be the key to accessing an unplugged hard drive.
The United Nations International Telecommunications Union is on alert for the virus so people should be safe for the time being. But as more of these develop, it is important to make sure you are taking proper precautions to protect your data. When viruses are released, they swarm the prey they were designed to feed on. They can so easily catch people off guard, and it doesn't pay to have to worry about what might happen. Proper safety precautions go a tremendous way in securing a business and piece of mind. The flame virus seems reasonable enough to control, but there could be real problems if something is developed called the hydrogen bomb virus.
For more information on data privacy, download our podcast Data Privacy for the Non-Technical Person. Patrick Townsend, our Founder & CTO, discusses what PII (personally identifiable information) is, what the most effective methods for protecting PII, as well as the first steps your company should take towards establishing a data privacy strategy.