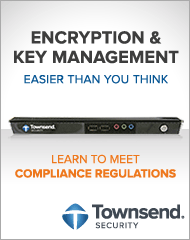 A number of studies show that only about 25 percent of companies and organizations have deployed encryption of data at rest to meet privacy regulations, and we seem to be stalled at about that level. We are now about 10 years past the really big data losses that led to the emphasis on protecting data, why are we making so little progress?
I think one of the main reasons is the level of difficulty in deploying most data encryption solutions. Most organizations still see an encryption project as requiring lots of time, money, and human resources to accomplish. As humans I think we all have a tendency to avoid the hard and painful things we know we need to do (I plead guilty). And this is an impediment to getting our data protected with the right encryption and key management technologies.
Vendors of data protection technologies have been slow to address this part of the equation. We have our heads in the technical side of things trying to be sure that we implement secure solutions that meet best practices, and working towards the difficult product certifications that we have to accomplish. The user experience is not usually the thing most on our minds. So, I think we've been a part of the problem.
It is also true that developers who are good at the user experience are generally lousy at security. You just don't go about security development in the same way you mash up a new web service. Most of the new web-based security solutions that promise to make things so much easier look from the outside really terrible in terms of encryption, key management, and interface security.
It is up to those of us who make security solutions to make them easier to use. Here at Townsend Security we are trying to channel Steve Job's focus on the user experience. Once you have the foundational security applications done and certified, it is time to look at how to make them easier to use. This year we implemented our SQL Server EKM encryption key management solution that makes it easy to secure Microsoft data. We also introduced IBM i FIELDPROC automatic encryption which is making data protection a lot easier for AS/400 customers. I am convinced we are on the right track in this regard, and you will find us trying to make other environments easier to secure as we go forward.
Best wishes for the New Year!
Patrick Townsend
Learn how we have made encryption key management easier and more affordable than ever with Alliance Key Manager.