Your encryption project just got easier.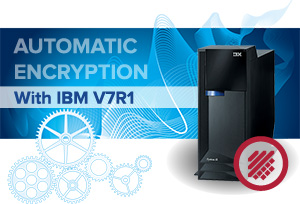 Automatic field and column level encryption using AES/400 and the IBM FIELDPROC exit point, only available in IBM V7R1.
Encrypt Sensitive Information without Changing Your Database.
Encrypt fields that store credit card and social security numbers, birth dates, account numbers and other PII instantly with impacting applications. Works with legacy RPG and COBOL applications as well as SQL applications.
Enforce User Access Control with Data Masking.
Define which users should have access to data and exclude those who should not with data masking. Administrators can also enforce what what applications are allowed access to the protected data. Rather than rely on native IBM object level security, which is difficult to implement and easy to circumvent, simply say which user and which program has access and exclude all others.
Certified and Guaranteed.
As the only NIST Certified AES encryption solution for IBM i V7R1 we guarantee our customers AES/400 will always meet or exceed encryption standards in PCI, HIPAA/HITECH, State Privacy and other regulations.