Podcast:
Benefits of Automatic Encryption on the IBM i
Encryption with No Application Changes!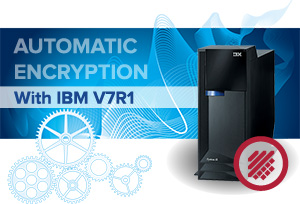 In this podcast, we discuss the FIELDPROC capabilities in the V7R1 (and V7R2) OS release for the IBM i. Patrick Townsend, Founder & CEO discusses:
What FIELDPROC is and isn't
Security risks with the FIELDPROC APIs
What Townsend Security is doing the help people who have moved or are thinking about moving to the current IBM OS release.
Upgrading to V7R1 (or V7R2) and implementing AES/400 will automate data protection


at your organization. Here are three reasons to upgrade your O/S and implement AES Encryption (Alliance AES/400):

Automation
Encrypt sensitive information without changing your database.
Encrypt fields that store credit card and social security numbers, birth dates, account numbers and other PII instantly without impacting applications.
Secure
Enforce user access control with data masking. Define which users should have access to data and exclude those who should not with data masking. Administrators can also enforce what what applications are allowed access to the protected data.
Trusted
Alliance AES/400 is the only NIST validated AES encryption solution for IBM i (AS/400, iSeries). AES encryption will meet or exceed encryption standards in PCI and other regulations.