Alliance Key Manager for SQL Server
FIPS 140-2 Compliant Encryption Key Management
"A very cost effective solution in terms of performance, manageability, security, and availability. As a result, my company was quickly able to implement full database encryption leveraging the AKM as our key management solution in weeks. Comparable solutions could have taken months."
- Certain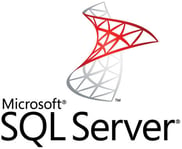 Cost Effective Encryption Key Management for Microsoft SQL Server
Cost should not be a barrier to compliance. Alliance Key Manager is built to scale from a single server to a multi-server environment. Any organization can now deploy a cost-effective, comprehensive and compliant solution to meet key management compliance requirements.

Meet Compliance Requirements
Meet encryption key management best practices with separation of duties and dual control. Store encryption keys separately from the encrypted data on your Microsoft SQL Server with a secure and certified encryption key management solution. Enforce separation of duties and prevent administrators from having access to SQL Server data and the encryption keys to meet compliance standards.

Out of the Box Integration with Microsoft SQL Server 2008-2016
Alliance Key Manager connects effortlessly to the database. It utilizes Microsoft's (EKM) interface to support both Transparent Data Encryption (TDE) and Cell Level Encryption on Microsoft SQL Server 2008-2016. Alliance Key Manager for SQL Server includes an unlimited license to use the Key Connection for SQL Server software. Key Connection for SQL Server is an Extensible Key Management (EKM) Provider that installs in your SQL Server environment to support both Transparent Data Encryption and Cell Level Encryption.


Alliance Key Manager for SQL Server at a glance:
FIPS 140-2 and KMIP compliant enterprise key management solution

Available as an HSM, Cloud HSM, VMware, or in the cloud (AWS, Microsoft Azure)

Affordably priced, with no restrictions on server connections or client side applications

Meet compliance regulations like PCI DSS, HIPAA, FFIEC, and more
Get started with a free evaluation today!